The Executive Course in Volunteer
Ministry Development
October 16-18 Charlotte/Concord Courtyard Marriott
2024 Dates:
January 22 -24 Charlotte/Concord Courtyard Marriott
April 22-24 Charlotte/Concord Courtyard Marriott
If you are called to lead volunteers in any capacity—church, non-profit, and rescue missions, this workshop is for you. Rooted in the Word of God, these principles will equip and empower your volunteer ministry
Level 1, The executive Course in Volunteer ministry development
Biblical, Proven, Christ-Centered, Practical. Bring your team to the Executive Course in Volunteer Ministry Development and experience the course that God has used to transform the volunteer ministries of countless organizations and churches.
Learn how to create a compelling volunteer culture
Why NOT to say thank you to volunteers
Understand 8 key High Impact principles
Unearth the powerful difference between transaction and transformation
Learn secrets of highly effective volunteer teams
Understand Volunteer Equity and four key ways to build it
Learn the secret weapon of recruiting
Discover seven biblical criteria for selecting high performing/low risk volunteers
Why the skill of resolving conflict is a must for every leader of volunteers
Understand the crucial role of Volunteer Relations
Discover six monster recruiting mistakes
Avoid costly volunteer ministry pitfalls
General schedule For October 16-18
The Seminar will take place Monday, October 16 through Wednesday, October 18. Once you have registered we will send you a confirmation email. If you are flying into the Charlotte area, we encourage you to plan your travel back home with either an evening flight on Wednesday or a Thursday morning flight back.
Sunday – Optional casual dinner 6:00
Monday – Wednesday 8:30am to 4:30pm each day
Tuesday and Wednesday optional seminars 7am – 8am
Monday and Tuesday optional seminars 4:30pm – 5:30pm
Sunday evening, October 15, we are hosting a catered evening meal for a time to get to know each other before the start of the training Monday morning. Let us know if you will plan on attending this optional meal. We'd love to see you there.
Questions or more information, contact us via phone at 704-918-4929 or by email.
Registration Information:
Registration is $895 per each attendee and includes 3-day training, notebook and optional Sunday evening dinner.
The Executive Course was an incredible learning experience that has given unique value to my leadership. It has opened my eyes to applicable principles that I can begin to put into practice right away.
October 16 – 18
courtyard Marriott Charlotte/concord
The conference takes place at the Courtyard Marriott with overnight accommodations available. The Executive Course in Volunteer Ministry room blocks tend to fill up fast! Attendees are strongly encouraged to secure hotel reservations well in advance of the cutoff date. After this date, the Courtyard Marriott will release any unreserved rooms back to the general public. Guest room availability and the Executive Course in Volunteer Ministry discounted room rate will then be available based on hotel availability. Please reserve your room by calling to request a room in the Newell and Associates Executive Course in Volunteer Ministry room block.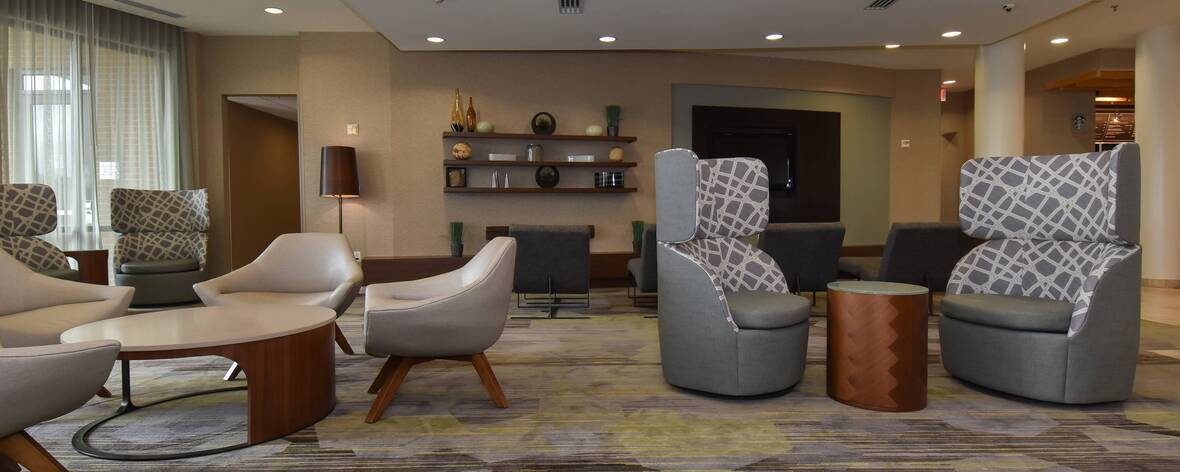 $129 – $139
per Night + Tax
---
Book by date for discounted room rates:
September  17
7601 Scott Padgett Parkway
Concord, NC 28081
704-453-2600
Charlotte Douglas International Airport
The Charlotte Douglas International airport is located approximately 30 minutes from the Courtyard Marriott Concord/Charlotte. The conference officially kicks off at 8:30am on Monday, October 16, though there is an optional dinner Sunday evening October 15 at 6:00pm. When booking your return flight home, please keep in mind that the conference will conclude at 4:30pm Wednesday October 18. We recommend booking your flight to depart home after 6:30pm on Wednesday, allowing for at least two hours for travel to the airport and to get checked in.